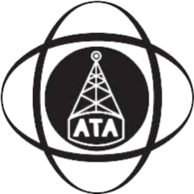 Exit Athens marks the start of a new era for The Sorcerers. Continuing their investigations of Ethio-Jazz and 60s and 70s European library music, the group is now formed around Joost Hendrickx (Kefaya, Shatner's Bassoon, Abstract Orchestra), Richard Ormrod (saxes, flute & keys) and ATA label head, bassist Neil Innes.
Exit Athens features a driving funk engine room combined with exotic percussion, vintage keyboards, and the classic Addis Ababa combination of vibes, flute and oh-so-solid horns. Channelling the maximal, saturated aesthetic of 70s exploitation thrillers, The Sorcerers hope this sound will have you on the edge of your seat throughout!
The Sorcerers - Exit Athens and The Outer Worlds Jazz Ensemble ft Chip Wickham - Beg, Borrow, Pay
Beg, Borrow, Play marks the debut of The Outer Worlds Jazz Ensemble. The first in an ongoing series of 45s and LP issues, each Outer Worlds release will feature the immaculate grooves of the hard-working, unsung sidemen of the Leeds Funk, Latin and Ethio/Afrobeat scenes. The Outer Worlds series was conceived to feature visiting soloists who have made a beeline to ATA in search of a specific setting for their material.
Beg, Borrow, Play kicks this off with ATA veteran Chip Wickham on baritone sax, and a slice of jazz exotica that owes as much to New Orleans Street Beat as to the Eastern moods of artists like Yusef Lateef and Ahmed Abdul-Malik. The result is loose and limber, with horns reminiscent of classic Art Ensemble of Chicago, and will appeal to fans of contemporary Afro-Futurist fusions as much as to devotees of the more esoteric side of 60s Blue Note, or early Hi-Life.