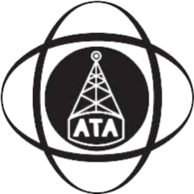 Abstract Orchestra
PRE-ORDER
There has always been a great love for MF DOOM in Leeds. Perhaps people in Leeds identify with his underground music, it could be the humour and wit in his rhymes, or maybe we're just suckers for a lovable villain!
It could also be the same reason there is such a love of jazz, Reggae, dub, dance and rock (and the rest!) in Leeds. We love music! For some of us, it's why we stayed and became part of the story.
It's almost like Leeds has its own musical Lay Lines drawing people here to play music, to study music, to be daring, but also to keep your feet on the ground as part of the 'Northern Grit'….well a toe at least! Maybe that's what, as legend has it, brought DOOM here as well, maybe he could feel it.
The MADVILLAIN Vol. 1&2 records Abstract made were a love letter to DOOM and of course his collaboration with Madlib. This album is another chapter in that letter, and what better way to further celebrate the mystery of DOOM than to include the stories and dedications from friends.
-Rob Mitchell
Madvillian Remixes by Ghostlife